We are thrilled to announce the launch of our brand-new Vijaya Medical Centre Android app! Experience seamless medical test booking, easy access to reports, and more, all in the palm of your hand. Available on the Google Play Store. Get it today!
iOS app coming soon

Lab Testing
Book Vijaya Tests Online
All Diagnostics Services
Under One Roof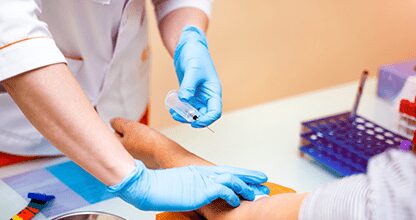 Comprehensive Wellness Checkup
Complete Blood Tests + Vitamin Check + Cancer Markers + Complete Imaging Tests

₹3000 - ₹15000
Select Package
New Initiatives For
A Healthier World
Call - 0891 2787878 (EXTN) 5061 / 90522 90532
Revolutionizing
Pathology
For all Specialized Tests Call : 0891 2787878 (extn) 6078 / 90522 90532
Self-Service Kiosk At Centre
Collect Your Reports By Yourself Faster & Easier
Pioneers In Drive-in
Sample Collection
Our Home sample phlebotomist's start collecting samples as early as 6.00 AM.
Our technician will come to your doorstep to collect your samples.
Hassle-free sample collection from your hospital bed if you are admitted.
From your doctor's chamber
Easy sample collection from the doctor's chamber during consultation.
Drive-in sample collection
Drive-in to VMC Health city for quick and comfortable blood sample collection in your vehicle itself.
Our Technology
State of the art
Expertise and Practices that set us apart.​
Frequently Asked Questions